Online Presence Articles
Your Digital Authority Newsletters
Your online presence is extremely important for business owners to make an impression in today's world of technology. Social Ubiquity will continue to produce articles to educate and inform of the leading topics and trends to improve your company's website.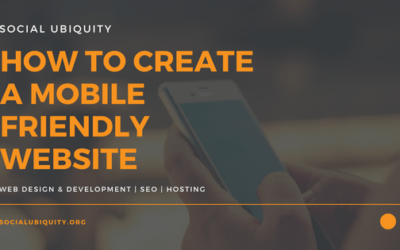 Google has recently changed its algorithm to give the top spot to websites that are mobile friendly. This reason is not far from the fact that mobile browsing has the future in its hands. In years to come, almost everything will be done on smartphones and tablets,...
read more
Align Your Online Presence with Your Business Goals
We specialize and have a passion for software, Social Ubiquity provides services and information to small and medium business from all over.
Unsure where your website stands as of now.
If you like us to run a report for you. Go to our contact page and send us your URL and choose the option to run a web report. A web report will be sent to you within 24 hours with a detail list from us. Explaining what must be done to get your company website up to date with industry norms.
Are You Curious About Your Websites Ranking?
Click On Link Below. You Will Be Redirected To Test Your Website. 
Let's Connect and Start Aliging Your Online Presence With Your Business Goals