About Us
We are there to improve the quality of business and to share with others.
Increasing personal growth within the company and providing premium customer service to businesses that are ready for real results with Social Ubiquity.
Technology is Transforming Innovation and Creativity
It all started with a single Software Developer
Social Ubiquity was started in a Library in Henderson, NV by Robert Montoya. A software engineering student and a graduate of honors.
As a lead engineer for a local ISP (internet service provider), creating business websites with a keen eye for design was the direction of the business.
Social Ubiquity has grown with an amazing group of developers and SEO experts. To create aesthetically pleasing websites that are fully functional and easy to use. Our client services have one goal in mind, to produce results and assist our clients to scale their businesses for continued growth.
The Future Vision of Start A Tech Business.
As technology continues to advance, businesses must adapt and have a solid marketing plan in place to stay competitive. The constant innovation of technology provides more convenience for users and creates autonomous environments.
It's important for businesses of all sizes to embrace these changes and utilize them to increase local branding and drive traffic to their digital platforms.
By staying up-to-date with the latest technology trends, businesses can continue to provide value to their customers and stay ahead of the competition.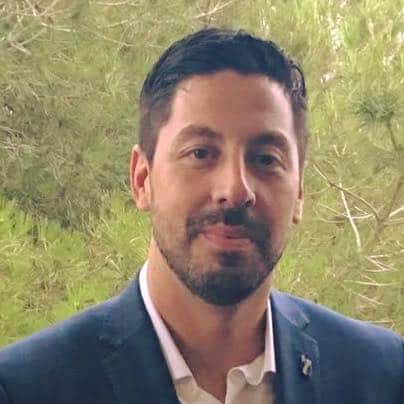 Robert Montoya
Software Developer
"With a dual degree in Software Development and Business Management, I've been immersed in the tech world since 2012. My journey in the digital marketing sector has been nothing short of enriching, having had the privilege to collaborate with some of the industry's most renowned brands and companies across diverse sectors. As we navigate the ever-evolving landscape of technology, I firmly believe that there's always a novel tool or approach on the horizon, ready to propel businesses towards success."
The Future of Social Ubiquity
Innovation of technology will continue to evolve. Businesses of any size must have a marketing plan in place to increase local branding or consistent traffic to a digital space of automation and convenience.
Started in Las Vegas, NV, and moved to Miami, FL in 2019. Social Ubiquity has now expanded to Savannah, GA, and will continue to provide top-notch Website Design, SEO, and Google Business Profile (Google Maps) services and products.
We are a very transparent company with amazing finance options. If you like to know more about how we can assist your business's online presence, please contact us for a free consultation.