Link Building Services
Increase Your Online Visibility and Generate Consistent Leads
What is Link Building?
Link building, also known as backlinking, is the process of creating inbound links—or links from other websites—to your site.
Search engines look at the number of inbound links to a website when determining where it should rank in their search results, so having more quality links increases a website's chances of showing up higher on the SERPs (search engine results pages).
Additionally, link building can also help build relationships with other webmasters and influencers who can further contribute to your success.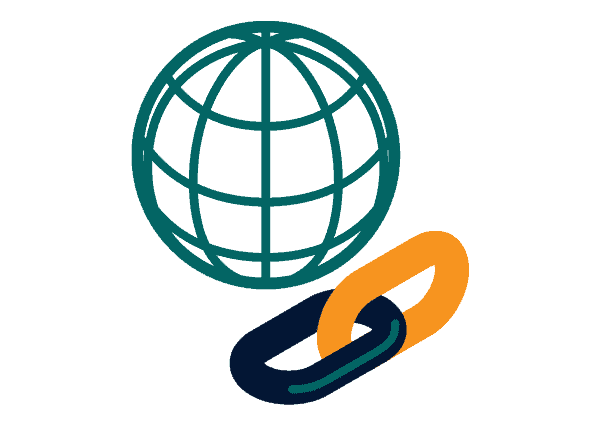 Why is Link Building Important?
powerful tool that helps businesses  gain visibility for their websites in search engine results.
Link building is a key component of any successful SEO strategy, as it helps boost search engine rankings. This involves creating relationships with other websites and blogs that link back to your site in order to drive traffic, build authority, and increase visibility. Learn why it's so important and how you can use it to maximize your SEO results.

Ask for Links
Asking For Links in Link Building
If you're looking to get the most out of link building, it's important to understand the right way to ask for links. That means approaching potential link partners with a strategy in mind. Here are some tips on how to approach potential linkers and start building relationships that last. Be Respectful – Always make sure to be respectful when asking someone for a link, even if you've been rejected before. Explain Your Value – Demonstrate why your content is valuable enough to deserve their link. Offer Something Different – Show that you can provide something of value that no other website does. Follow Up Regularly – Don't hit them over the head with emails but do follow up regularly until you have an answer.
Add Links
Effectively Add Links to Your Website
Adding links to your website is a great way to drive more traffic, improve your website's SEO, and spread awareness of your brand. When done correctly, you can benefit from increased visibility in search engine rankings and a greater connection with readers that leads to repeat visits. To effectively add links, start by researching high-quality websites related to the content on your page. Then verify that the site has a good domain ranking and create anchor text with keywords that are relevant to both sites. Finally, reach out via email or social media platforms to ask for permission before adding the link back on your website.

Earn Links
How to Earn High Quality Backlinks
One of the best ways to earn quality backlinks is to create high-quality, shareable content. This can include blog posts, infographics, videos, and even educational eBooks or whitepapers. Additionally, you can reach out to relevant websites in your industry and offer to collaborate on content that you both create together, then link back to each other's sites. You can also search for existing broken links on competitor sites and do an outreach campaign featuring a more updated version of the page and link back to your site as well.
The Advantages of Quality Link Building.
Quality link building offers some vital advantages for SEO. Search engines recognize and reward websites that provide great content and attract genuine links from other quality websites. This demonstrates that the website is considered an authority in its field, which can lead to improved rankings on search engine results pages. When done correctly, link building initiatives also come with long-term benefits as it's possible to earn organic links over time, which are invaluable as they bring referral traffic even years after they have been acquired.
How Does Link Building Work?
Increase both visibility and traffic in a measurable way
Link building helps to improve SEO rankings by increasing the number of inbound links, which signals to search engines that other websites find your content valuable enough to link to. By building relationships with other webmasters and influencers, it's possible to further amplify website traffic and build even more links. The more quality links pointing to a website, the higher it will rank on search engine results pages.

Relevance = onsite work
One important technique is onsite relevant link building, which involves obtaining links from other websites that are relevant to the content on your own website. This helps viewers easily find related topics without having to go off-site, making it a user-friendly experience. Some strategies for creating relevant links include guest posting, internal linking, broken link building and utilizing social media networks.

Trust = offsite work
Offsite trust links help businesses to increase visibility and build brand recognition. Quality offsite trust links can boost SEO rankings, improve website traffic, and boost your bottom line. The key is to use high-authority websites like directories, blogs, and forums. This ensures that search engines view your website as trustworthy and relevant, resulting in higher ranking for vital keywords. 

Link Quality
The "quality" of a link is subjective and varies greatly from one SEO expert to another. Because Google doesn't share their algorithm with anyone, it opens the door to a wide variety of opinions on what effective SEO is. Many of those are just that, opinions.
Improve Domain Authority with
Smart Link Building

Strategies.
Rank higher in search engine results pages (SERPs)
Domain authority is key for successful SEO. Link building can help improve your domain authority over time – but only if you use the right strategies. When building high-quality links, use strategies that aim to increase respect and trust from search engines, such as targeting authoritative websites and avoiding low-quality links.
It's important to have a balanced link profile of nofollow and dofollow links, with the goal of creating visibility across multiple platforms.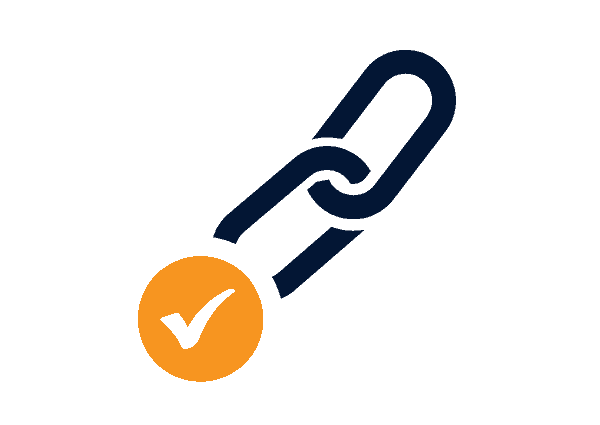 Link Building FAQs
Frequently Asked Questions
How long do I need to keep link building?
Having a consistent marketing campaign keep a business competiting for the products and services they provide. These goals can be reached by reaching out to outside webmasters and building relations to share content that is relevant and trustworthy. 
How Long Does a Link-Building Campaign Take?
The length of a link-building campaign varies depending on the type and size of your organization. Generally speaking, an effective link-building campaign can take anywhere from three months to one year or more in order to achieve positive results.
How Many Links Do You Need for Good Link Building?
The amount of links you need really depends on the size and complexity of your website. Generally, it's best to start with a few quality backlinks, such as from reputable websites and blogs within your niche, and gradually build up over time. Quality is always more important than quantity when it comes to link building!
Why Link Building Is Essential For SEO
Link building is an important part of SEO (Search Engine Optimization). It helps to build credibility and authority for your website, boost organic traffic, improve overall rankings in search engine result pages, and can help to increase brand awareness.
What is a broken link building strategy?
Broken link building is a strategy used by SEOs that involves identifying broken links on sites relevant to your own, and then using them as an opportunity to start building relationships with other webmasters and editors in order to earn backlinks. By utilizing this strategy, you can gain valuable, targeted backlinks and also help website visitors get the content they're looking for. The process begins by researching potential prospects, finding relevant broken links, reaching out to the right people, pitching your content and following up.