For most small businesses, Search Engine Optimization (SEO) might be one of the most important aspects of the marketing strategy. It helps bring potential consumers to the brand and allows for expanding reach by tapping into a major chunk of the audience that's online.
If you've launched a business or are struggling to improve the bottom line of your existing business, investing in a high-functioning website is what you need to stay ahead of the curve. Don't want to miss out on the ever-increasing opportunities to convert more clients into loyal supporters? Social Ubiquity has your back.
Here's a guide to help you understand how quality web designers and expertise matter when it comes to increasing traffic on the business website.
What is Search Engine Optimization (SEO)?
SEO refers to the process of making a website rank higher to improve visibility in the SERPs. Considering Google owns over 90% of the global search engine traffic, excelling at the popular search engine should be your ultimate target unless, of course, your niche target audience is more active on other search engines.
Google crawlers scan and index every web page on credible websites. When someone types something into the search box to find businesses that offer products that will fulfill their needs, Google lists authoritative and relevant links that match the query. Therefore, it's crucial to rank higher on the first page of the search engine.
SEO is a journey that sometimes takes time to show measurable outcomes. Many people find it confusing or exhaust their in-house resources trying to DIY SEO but still fail to see worthwhile results.
However, partnering with SEO specialists at companies like Social Ubiquity is the more efficient and quicker way of succeeding at SEO. Here are some strategies our experts recommend if you want to increase website traffic and leads cost-effectively.
#1- Optimized Web Design and Structure
Ensure your website's loading speed and design add to the positive user experience. However, you'll need more than just expert web designer savannah to improve rankings. You need to ensure that the title tags, page copy, header tags, images, meta descriptions, and URL structure are optimized with high-ranking and relevant keywords. But make sure Google doesn't penalize your site for keyword stuffing. Only use them strategically when they add value to the content.
#2- Publish High-Quality and Relevant Content
Authoritative content is the number one driver of the rankings on search engines like Google. Quality content enhances SEO efforts as it's created after keeping the intended users in mind.
Add long- and short-tail keywords to the blogs, articles, guest blogs, GMBs, and videos, and choose topics that are trending or relevant to your niche. It helps improve your site's authority, which improves site traffic and presents your website as an authority on the topic.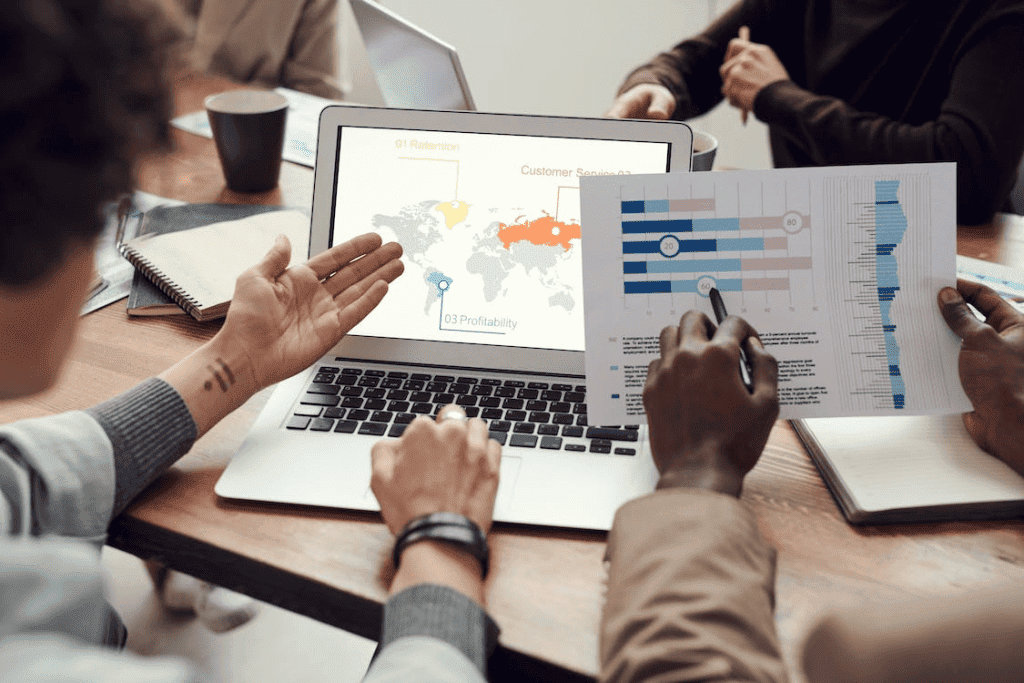 Build the landing pages and add case studies or testimonials to convince visitors about your authenticity with multimedia-rich and high-value content. If your content writing skills aren't as fine-tuned as you'd like them to be, don't risk your reputation—reach out to the professionals.
#3- Build a Robust Linking Strategy
Make sure all the existing content is also optimized, and use inbound links throughout the new content to get more eyeballs on the pages that rank low. You can also add outbound links, but only from highly authoritative websites. It helps boost traffic organically and increases leads for your business with little effort and time on your part.
Partner with Social Ubiquity to optimize your website with high-ranking keywords, aesthetic and functional design, inbound links, and fresh content that helps businesses stay ahead in the SEO game. Our team can help post relevant, informative content and features in snippets to provide answers to queries most users are searching for.
Our SEO specialists and web designing team in Miami, Florida, have extensive experience building websites that drive business growth and offer a seamless user experience that helps with ranking.
Whether you're considering an upgrade or want a website designed from scratch, Social Ubiquity can help you make a lasting, positive impression. If you're ready to grow your company with the right tools, our web designer savannah can help you get a free report for your website.
Give us a call to learn more about our packages.