Chicago SEO Services
Local SEO for Windy City Businesses
Improve Quality and Quantity of Traffic with SEO
How to do Local SEO in Chicago
If you're a smaller Chicago-based business interested in increasing your visibility on SERPs, local SEO is the way to go. Unlike national SEO strategies which focus on ranking higher in searches all over the country, local SEO focuses on specifically getting seen by people in your city or area.
This type of strategy focuses on gaining attention from and engaging with people who live near you who could potentially be customers or leads for your business. Chicago SEO experts specialize in helping you and your business succeed online within the local marketplace. By expanding your SEO beyond generic, broader keyword tactics and highlighting carefully targeted marketing strategies, you can outperform larger businesses with much larger budgets.
An expert in Chicago SEO knows how to hone in on local must-do's that will drive more website traffic, leads, and conversions than you could ever attain through generic optimization tactics alone. If your business is located in Chicago and looking to maximize online visibility, SEO (search engine optimization) is an important tool.
A professional SEO company in Chicago can analyze your website to see what actions can be taken to improve ranking and increase organic search traffic. Research shows that 35 percent of total search volume goes towards local businesses, so investing in a reputable SEO service provider is a must.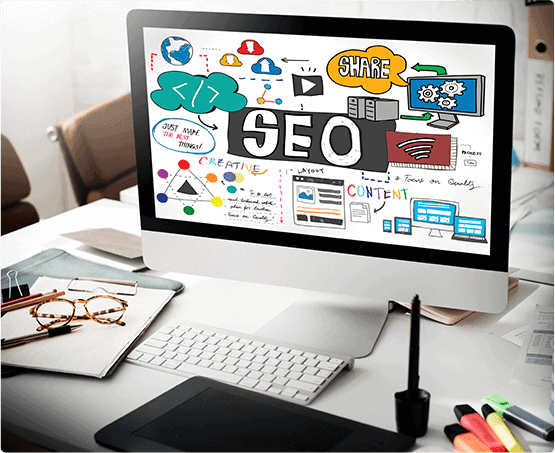 Reach Local Customers
It's true that any business is good business, but that doesn't mean that reaching local customers isn't important. Most consumers don't want to have to travel far for their goods and services, giving local businesses an edge over the competition. Learn to leverage local SEO services to target Chicago customers and grow your business.
Hit Your Targets
With local SEO services, you're able to draw in the customers who are looking for you already. Leverage techniques such as local keywords, local metadata, and fully optimized city pages to help you to hit your traffic targets, meet your business goals, and generate higher revenue and profits.
GeoTags To The Rescue
We all know that search terms are what help people find goods and services in search engines like Google, but did you know that the highest volume and easiest to target keywords are geotagged? That's right! Geotagging your services and adding your location name to your products helps customers easily find you and boosts your business to the top of search results pages.
Chicago-Tailored Content Creation
Geotagging isn't the only important part of a local SEO campaign. You also need to know how to customize your content to reach your customers and to make meaningful and impactful impressions on local clients. Create content that's tailored to a Chicago audience and watch your business's revenue soar.
Audit Your Website's SEO Now!
Enter the URL of your homepage, or any page on your site to get a report of how it performs in about 30 seconds.
A Team of Local Experts
When you partner with a company to help create a local SEO strategy, you want to work with a team that truly understands your city. Social Ubiquity has a deep-seated understanding of the Chicago market and brings that knowledge to your benefit through powerful local SEO campaigns. Get started growing your business with a team that has the skills needed to make waves in the Chicago market.
How Local SEO Works for Chicago Businesses?
Answer: Local SEO works by optimizing a website's content to make sure it is found and indexed by the major search engines. This includes utilizing local keywords, tags, geographic terms and other location-based signals so that the website can be found by those searching for similar services within the given local area.
By creating content tailored to users' needs, businesses can ensure that their website is ranking well in local search engine results pages and thus attracting more leads and inquiries related to their products or services.
Speak with Our Expert Team