Increased website visibility is one of the biggest motivations behind most people's local SEO efforts. From coming up with new link-building strategies to working with the right keywords for their website, there's a lot web design experts do to optimize their business and organization websites. However, one thing that often doesn't cross their mind is the issue of website over-optimization.
Website over-optimization happens when your extensive SEO efforts start leaving a negative footprint on your website, its visibility, and search engine rankings. This is usually a problem when you fail to find a balance when making multiple SEO improvements to your websites.
The last thing you want is for search engines to question your website's authenticity because of its SEO elements being all over the place. With the right search engine optimization company by your side, it's always easier to identify the signs of website over-optimization. Here are three things to look out for when trying to avoid it.
You're Ranking for Irrelevant Keywords
One of the biggest goals of search engine optimization is to rank higher among search engine results with keywords that represent your industry the best. Therefore, the first rule of a successful SEO strategy is efficient keyword research that'll provide you with a list of all the relevant keywords you can place for better rankings.
However, if you begin stuffing irrelevant keywords throughout your site's web pages, you might struggle with the consequences of website over-optimization in the longer run. Prioritize incorporating relevant KWs in your content and throughout your website.
Dense Website URLs
Apart from the content on your website, your local SEO efforts should also focus on the URLs you create for your web pages. If the URL is long, dense, and stuffed with descriptive keywords, there's a higher risk of your website being flagged for website over-optimization.
All Internal and External Links Point to Primary Navigation Pages
Lastly, it's never a good idea to link your website's blogs extensively to your primary navigation pages. If all the internal and external links lead to similar web pages, it can be considered website over-optimization, making search engines question your website's authenticity.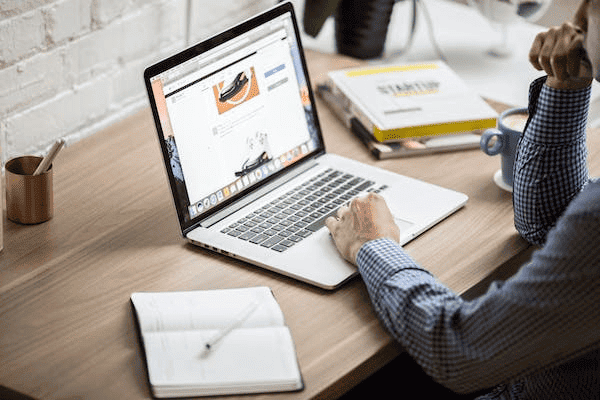 If you're local for search engine optimization services in Savannah that can help you avoid website over-optimization, feel free to contact us at Social Ubiquity. As your digital marketing partner, we're committed to helping you make wise decisions for your website with our local SEO and web design services in Savannah. Contact us today!