When you want to get information online, what's the first thing that comes to mind? You'll want to run a quick search. You are not alone – Google estimates about 3.5 billion searches a day. This can be a source of inbound traffic. You can expand your LinkedIn profile by enhancing its SEO impact. Over the years, LinkedIn has developed an unfortunate reputation for being the home of spammy salespeople, stuffy CEOs, and college students who have been required to create a profile in the career skills class of their institution. Due to this, many marketers and business owners treat their profiles like a resume. They state their credentials, add some light on the kind of person they are, and hope that someone will eventually hire them.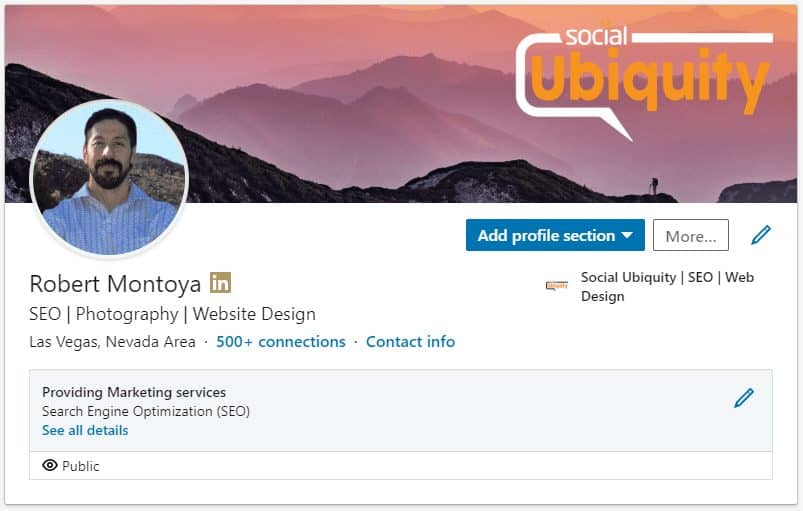 What they and many others are unaware of is that LinkedIn is a wide search engine that has the potential to drive high-volume, targeted traffic to a profile. Not just that, that traffic can be converted to new clients and valuable relationships. It's time to begin tapping into the power of this platform.
LINKEDIN IS MORE THAN A RESUME
When you optimize your LinkedIn page, you'll develop connections with some of the smartest and best in your industry, and draw in ideal potential clients to your profile and inbox eventually. This guide covers all you need to turn your LinkedIn profile into a lead-generating and brand-building machine. It extends from optimizing your profile and SEO to posting valuable content and engaging with your following.
Most LinkedIn optimization guides only focuses on LinkedIn SEO. But this guide covers much more. Just as with any business website the success of any marketing campaign depends on traffic and conversion optimization. If you only put focus on SEO without optimizing your profile, you wouldn't be making the most of the traffic.
HOW CAN YOU GET YOUR PROFILE RANKING?
One of the most effective ways of making your profile stand out from the competition is by making use of the right search engine optimization (SEO) tactics – whether social media SEO or LinkedIn SEO. You need to optimize your LinkedIn SEO since LinkedIn is one of the top 5 sites regularly indexed by Google.
Here are some ways to create a fully optimized LinkedIn profile:
WORK ON THE AESTHETICS OF YOUR PROFILE
The good thing about your LinkedIn profile is the amount of real estate at your disposal for optimization. It is true that the obvious areas are your headline, experience and summary session, but it is also possible for you to take advantage of your profile and cover photo sessions. This is what is meant by profile aesthetics – you are not adding any targeted keywords, but are optimizing the look of your profile for your targeted clients.
When it comes to LinkedIn, it is not only how you talk to people, but also how you look. To fully optimize the curb appeal of your profile, you need to focus on the profile photo and the cover photo. Make use of a professional image with high quality that showcases your personality and business. Your potential audience should find it approachable.
Profile Photo:
Some things to keep in mind while taking a profile photo include:
Have an image of high quality – it should be clear, and not pixilated
Take a close shot of your face
Use a simple background
Wear an appropriate attire
Smile
Cover Photo:
This gives your audience an idea of who you are, and what you offer – make it count. A custom cover picture can be created with Canva or Photoshop, that will include a professional background that is appealing to your target clients.
Add a tagline to tell your audience what you do
Add your social media handles and the URL of your website
Make use of an attractive background that captivates your audience
Have a call-to-action, or inform your audience on how they can reach you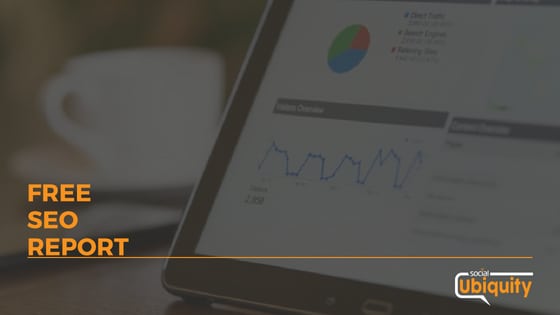 HAVE A COMPELLING PROFILE COPY
LinkedIn is a great place to make use of conversion copy writing, but most people have unfortunately treated it like a resume – making it professional and concise, and at the same time boring. LinkedIn was created around the idea that professionals will connect with other professionals.
While writing your profile, don't just write it to look professional, make it interesting as well. Write to appeal your target audience. Some areas you can do this include your headline, summary, and experience sessions.
Headline:
This is the line directly under your profile name. You have about 120 characters to write this. Your headline should be a mixture of your LinkedIn SEO keywords and an interesting copy. This will both attract customers and keep them engaged.
Summary:
This is a large space for you to add a compelling copy and some SEO keywords. To have an optimized LinkedIn profile, you need to make the most of this session. This is where your audience will learn more about you, your company, and the services you render. It is like the ?about' page of a website – so, make it more about your audience, not about you. Make a summary that speaks to what they are looking for, don't rattle about your accomplishments.
Experience:
This is where most business owners get lazy and treat their profile like a resume. The experience session of your profile can also be used to make a compelling copy that will convince your audience that you are right for them. While editing this session, write naturally. Rather than make use of a long bullet list of all you've accomplished, just make use of your best examples and make them really compelling. Let your clients know that you can provide what they're searching for.
IMPLEMENT LINKEDIN SEO
This is different from regular SEO because the keywords used for finding services and businesses are not always the same as those used on Google. This is due to the fact that most users don't consider LinkedIn as a search engine. They use it like a social media platform.
HOW TO FIND SEO KEYWORDS
Just as you would for your business website, simply conduct a keyword search to find the right SEOs to use on your profile. Make a list of terms that are worth ranking for and begin your SEO keyword research, then use these terms to optimize your profile. Make use of search engine optimization services provided by Social Ubiquity to find LinkedIn SEO keywords to use. Social Ubiquity provides search volume data for the keywords mostly used on LinkedIn.

IN CONCLUSION:
LinkedIn remains one of the best ways to have a connection with potential customers online. It gives business owners the opportunity to have a strong network. By making use of these tips, you can generate great traffic to your profile and convert them into leads for your business.