How to get customer reviews on Google without having to ask your clients or customers to leave you a review.
This can be a bit awkward at times to ask for reviews. First of all, knowing that your business can definitely use them to build trust and reputation. Being that your business has good work ethics and produce quality material or services.
Reviews have not lost their importance when it comes to Local SEO. Reviews are a strong indictor that your business is trustworthy. We are going to get into this topic and give you some tips on how to gain reviews on Google without the hassle.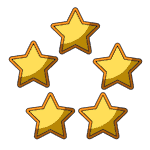 Customers are an amazing resource to gaining links. Most importantly is that they are more than willing to write a positive reveiw when asked.
Tip: If you haven't not fully created your Google My Account for your business. See this tutorial on how to create and optimize your Google My Business.
How to ask my clients for a review?
Truth to be told is that by simply asking your customer/clients for reviews is easier than you think. Much more importantly, this humanizes your brand and what your company is all about. There is three simple steps to make this plan of action happen.
Click on the steps to skip right to it.
1. Ask for a review.
2. Educate on how to leave a review.
3. Remind all your customers or clients to leave a review.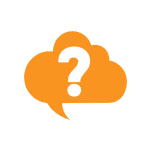 Should you ask for a review from your customers or think of another clever way to get the review. Check the simple steps on the suggested plan of action to take.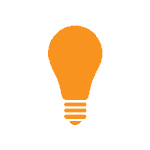 All customers are not tech savvy and need a little bit of assistance to leaving a review.
Educating your customers will go a long way.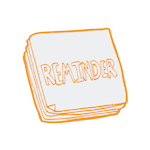 Everyone gets busy during the day and handling a review during working hours is not priority.
Sending a reminder is key as they will appreciate this follow up.
What is the importance of a online review for my business?
When searching for a product or service we tend to go towards the reviews first. This is a huge indicator when it comes to deciding the contractor to use or store to buy from. Once your there at the reviews section, the first indicator is what is the review rating for this company. Anything that is below is 4.4 rating will be passed on. There is no need to sit and read through all of the reviews on the business on the lower scale. Basically, looking to see why they are failing or what people are upset about.
Instead, business with a 4.4 rating and higher will get pushed to the top of the list of who to choose. Next factor is going to be how many reviews are there. Let's just say there is two companies that you want to buy a new blender from. These two companies can be Nutribullet and Ninja.
We know that Ninja has a better reputation on the market as they are able to market themselves above Nutribullet. Therefore, driving consumers to your product.
Now this is a real life scenario on how to decide upon product reviews.
Below you will see the Product and Rating of both brands.
Nutribullet online reviews on Amazon. 
8,120 Reviews
5 Star Review

63%

63%

4 Star Review

11%

11%

3 Star Review

6%

6%

2 Star Review

5%

5%

1 Star Review

15%

15%
Ninja online reviews on Amazon.
1,792 Reviews
5 star reviews

70%

70%

4 star review

11%

11%

3 star reviews

5%

5%

2 star reviews

5%

5%

1 star review

9%

9%
How to decide on what to buy first? 
Let's take a look at the data that is given by Amazon between these two products. Just by looking at the stars, Ninja blender is definitely shining brighter than their competitor. But when breaking it down. The Nutribullet has over 8k reviews. These numbers will definitely help in your deciding factor after viewing the reviews. 
We won't tell you what we decided on as that would be biased and pursuading your final decision. 
This is a good example of how reviews will assist your business with credibility. The potential customers that look up your business online will definitely look at the reviews first before investing their money. 
Let's get back into the three steps it takes to handles reviews the correct and efficient way.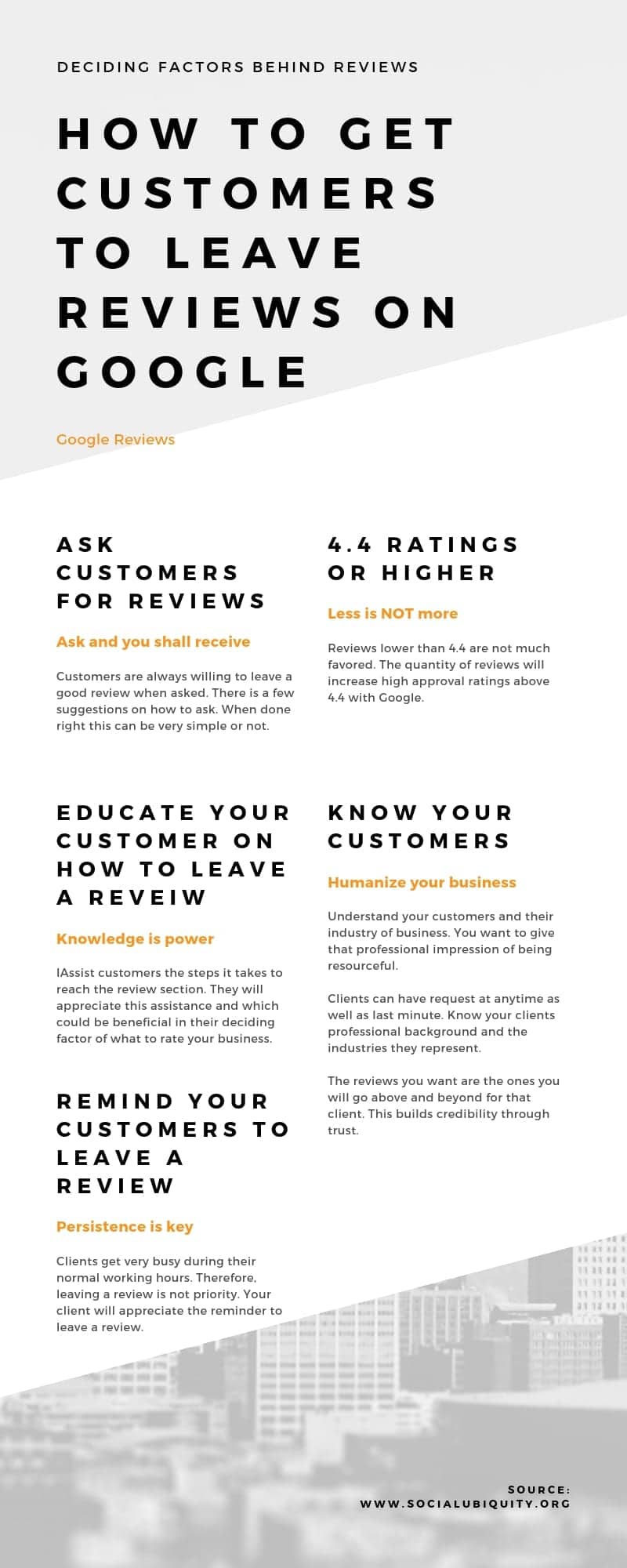 I know personally what it's like to ask clients for an online review. Asking for reviews will become easier when you keep practicing on the right pitch at the perfect timing. It's all about persistence.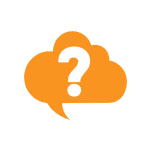 Asking for Reviews
There is no way around this. Approaching your customers can be simple and not so easy also. Here is a few ideas on how to ask.
Ask for a review after the project is completed.

Ask your most recent customer for a review.

Ask for a review in an email message with a link to the review.

Ask for a review when sending the final bill.

Ask for a review at the end of any converstation.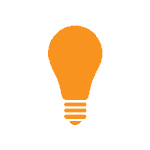 Educate on how to leave a Review
Your customers might now be to tech savvy and need some assistance on where to find the link and how to create the review. Take them through the few basic steps and you are on your way to having more quality reviews. Your customers will appreciate the tip on how to give a review. This will definitely put a postitive thought into their review.
Have your customer sign into their Google account.

Search for the company name.

Next have them click on "leave a review" link.

Now leave the star rating and commentary, then submit.

Now you have done your work.
You can also send them the link to the review section in an email which will make it very easy for the client to leave a review without the hassle of searching for the link.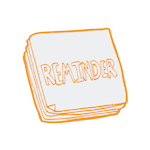 Remind your customers often
In this case, you don't want to come off as bothersome. The client will not like any being so pushy when is comes to leaving an online review.
Remind your cliens often regarding the review. Not to much, spread this out a little bit. Every two weeks is good enough. All business owners get extremely busy and can be burried in emails and day to day task of their company.
By sending your customers a reminder is a good thing they we all need that little bit of a push to get certain things done.
You made it and the reviews are starting to come in and they are looking good. The more reviews the better rating you will get. You won't be able to please everyone and you will have to expect that. Always be prepared when this happens.
When a bad review comes in. You will have no choice but to repsond to the review and hustle for more. With very minimal reviews and low scores will bring down the ratings very fast. Hustling for Google reviews to all of your clients is a vital part of your SEO.
GO AND GET THE REVIEWS ON GOOGLE
Take these few steps on gaining new reviews from your existing clients. Always keep reminder for yourself to contact clients for reviews.