Website Design and Development
Business Websites Focused on Growth and Lead Generation
Amazing
Website Designs

That Drive Results
Web design services from Expertise Digital offer comprehensive solutions based on your goals and objectives. Our website developers are certified professionals with years of experience, who specialize in developing results-oriented website designs that enhance user engagement. Powered by the latest technologies, our websites help businesses stay at the forefront of their industry.
Features:
– Utilization of proven UI/UX best practices
– Responsive website design optimized for multiple devices
– Customized designs to match your brand identity
– Content management system integration
– Advanced analytics to measure user engagement and optimize performance.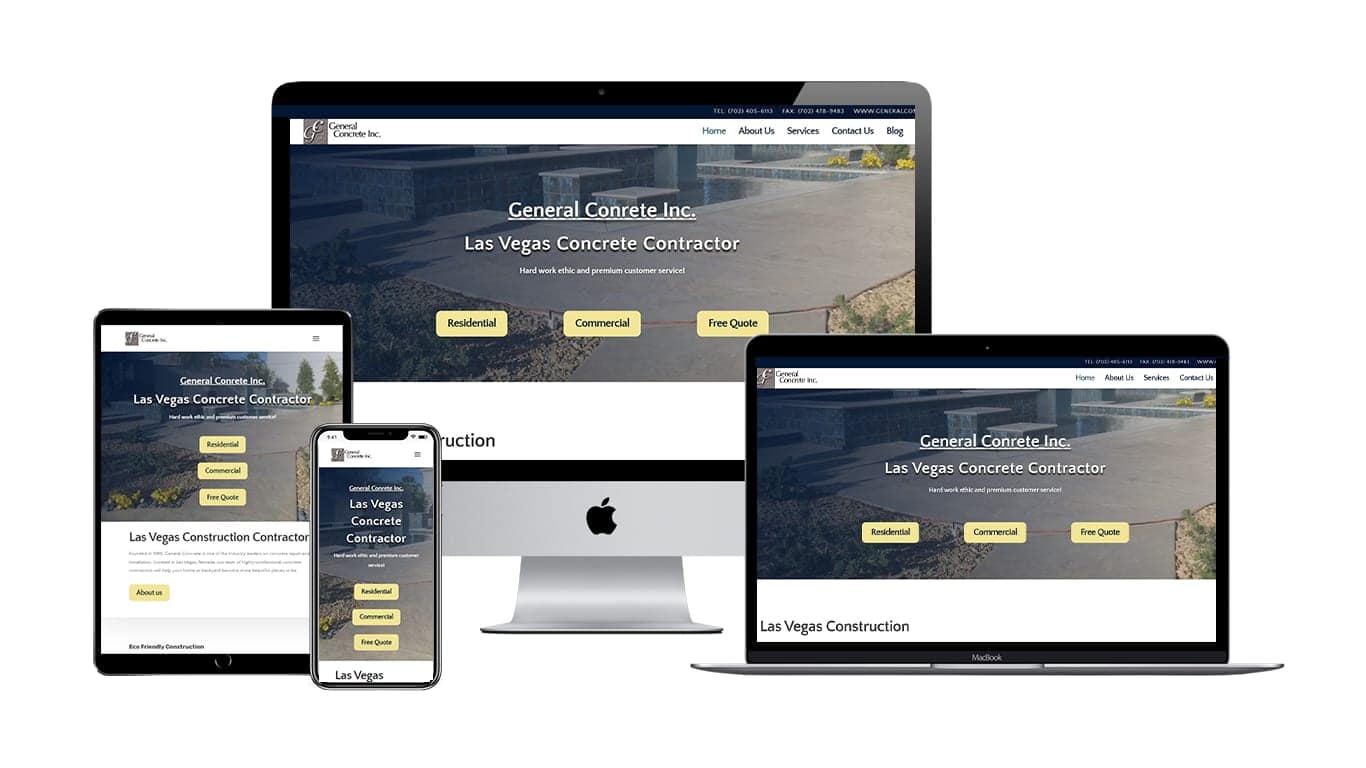 Benefits:
– Improved visibility in search engine rankings
– Enhanced customer engagement and conversion rates
– Streamlined website navigation for quick access to key site features
– Increased brand recognition through creative, professional designs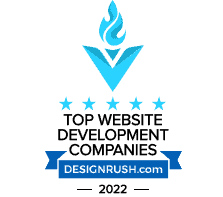 Create a Clear Roadmap for your Company Website
Before you begin shopping for a website design and development service, it's important to have a roadmap of what you need in order to achieve your desired results. Take some time to think about your goals for the website, specific budget and timeline constraints, features you want to include, if any special programming or coding will be needed, etc.
Want the best website design agency for your company?
It pays to invest in high-quality website design and development services
Avoid the pitfalls of going with unreliable freelance designers, or overspending on sites built from scratch using custom code that can't be maintained by anyone else. Investing in the right professional services guarantees a quality website that will meet your needs and serve you for years to come.
With the right web design and development services, you can create an effective, attractive website that appeals to customers and drives Conversions.

Website Traffic
A web design that is focused on SEO (Search Engine Optimization) can help increase website traffic by making your website more visible to search engines. From keyword research and content creation to meta tags and page titles, these strategies can improve your visibility in relevant search results and drive more leads to your site.

Generating Leads
Generating leads with your website doesn't have to be a daunting task. By making simple tweaks to your web design, content, and user experience, you can start generating more leads for your business. Make sure to highlight the value of your offering, provide offers and promotions in exchange for contact information from users, send automated emails to nurture leads.

Conversion Rate
Having an attractive and user-friendly website design is key to getting customers engaged and increasing conversion rates. A great website should be eye-catching, have a clear navigation structure and make it easy for users to find the information they are looking for. 
How To Create Amazing Aesthetically Pleasing Websites
Building aesthetically pleasing websites requires careful consideration of different design strategies.
Everything from using the right typography to choosing the perfect and consistent color palette can help create a website that is both aesthetically pleasing and easy to navigate. The right layout, authentic images, and navigation should all be strategically implemented to optimize the user's experience.
Additionally, creating a unified style that flows throughout all pages of the website is essential for building an engaging environment for users.
Stages of A Website Project
Giving you more traffic and better online visibility.
Website project management is the process of planning and organizing a website project in order to create an optimal user experience and maximize results. The stages of website project management include planning, designing, development, testing, launch, and maintenance.

Gather Requirements
We work closely with the client to gather the scope of work that is needed for a website project. This includes the services provided by the company, content needed, and images preferred. The type of website that is needed and whether a web app is needed. Websites can be for information, education, entertainment, or for other purposes such as logistics and directories.

Create Design / Wireframe
The graphic designer will create a layout of what the website would look like, which is also called a wireframe. The is shared with the client to sign off on and see whether the wireframe needs additional features or to address the layout in full. We included all details in this wireframe, including website forms,  CTA (call to action) buttons, typography, and color palette.

Create Website Content
Content for the website is provided by the client or can be provided at charge by our content writers. The type of content needed for a website determines by category and language.  Our content writers will also need additional information that will include more.
Click here for details on Content Writing. 

Development & Testing
During the build of any website, there are many moving parts that must be tested. This goes for navigating from one page to another and making sure all inbound and outbound links are working. Forms must be able to take in the data and out the information needed. Mobile apps must be tested before being uploaded to the iOS and Android app stores.

Send Testing URL
The client will receive a testing URL where the website is viewed and tested by the client. The website will be on a testing server, which is normally called the sandbox. This is where a website is developed and not making changes on a live website.
First Round of Revisions
Revisions are extremely important for a company website. Making changes to any part of the website is what we are expecting from the client. This could be from moving images, or removing or adding additional content to the website, on any pages.

Second Round of Revisions
Once the first round of website revisions is complete. We walk through the website with the client in detail. We require two rounds of website revisions to make sure we have all of the client's requirements completed.

Final Approval of Website
Website Approval ensures that your website looks it's very best before it goes live. We provide a comprehensive final check to ensure that no bugs, errors, or oversights have been introduced during the development process.

Website Goes Live
Be prepared for the launch of your website–an important moment that marks the completion of a project. Our process includes making sure important files, such as pictures and documents, are properly loaded onto hosting servers as well as turning on settings that may have been disabled during development.
Various Types of Websites
Improving the relevancy of a website or web page within the algorithm used by search engines
The first step of having an online presence is designing the website. Whether you're creating a company website, online ecommerce store, personal blog, or online courses to educate others, help the end user to understand what they are looking for in a website. Here are some of the most common websites and a brief description of what they are.

Business Website
A business website allows you to get your company's message across to potential customers, partners and even shareholders, quickly and easily.
The layout of a business website must look very professional, easy to navigate, provide the relevant and informative content, and optimized for search engines to understand and connect the end users to what they are looking for. 

eCommerce Website
Ecommerce website s is a online retail store that includes all the features as in shopping and reading product descriptions and functional to add items to the cart, view your shopping cart and ready to check out. Making the online check out process simple for anyone. The capabilities of Ecommerce websites vary, but typically include:
Shopping Cart Functionality
Product Catalogue Management
Payment Processing Integration
Inventory & Order Management
Tracking Orders to Delivery

Blog Website
Blogs are an online forum that serves as an interactive community for people to share their thoughts, experiences, and insights about a variety of topics. Blogs provides users with a great detail of information about something that they know the best of. 
For example, bloggers write about parenting or kitchen items used. Writing material for blogs is authentic and another way to create a personal income with affiliate marketing. 

Portfolio Website
A portfolio website is a creative space where you can showcase your artwork, projects, products or services. It is a place to feature your unique skills and experiences that are valuable to employers, customers and other contacts in the business. With professional design and clear page layout, your portfolio website will help you stand out and represent yourself in the best way possible.

Event Website
Event websites are the perfect platform to showcase your event or conference and to help attendees connect with other participants. With our comprehensive website-building tools, you can easily customize a powerful website that is tailored to the needs of your event. From custom colour schemes to multiple language support and online ticketing pages, every tool you need for success is at your fingertips.

Personal Website
A personal website is like having a creative platform that sets the tone of your online presence. Personal websites can be used for art, documentary, writing a book or comic series. Most of all a personal website can be used for a CV, which is a curriculum vitae. Documenting a list of your professional experiences, education, and accomplishments. Think of a online resume. 
It's also a great opportunity for you to make an impact on potential employers and customers who search for your name online.

Membership Website
Membership websites are online portals or platforms that provide exclusive content, goods, and services only available to an enrolled base of members. With a membership website platform, businesses can build a tribal community that provides recurring value and monetizes the loyalty from its devoted fan base. 

Nonprofit Website
A nonprofit website is an essential tool to help spread your message and promote the cause you serve. It's also a powerful platform for engaging potential donors, volunteers, and supporters. A strong nonprofit website should provide information about your nonprofit, how to get involved, donate or volunteer and be easy to navigate. 

Informational Website
An informational website provides detailed information on various topics. It typically consists of text, images, videos, or other digital media to provide users with vital facts and details. Visitors can access this information to learn and gain insight on a variety of topics such as history, knowledge, politics, science, business, economy and more. 
Pass the Competition with
Social Ubiquity
Desktop
Desktop web design will give your viewers the full access to all content and visual effects of your website. We will create your business website that will fully engage with all end users.
Mobile
Mobile mostly consist of Apps, having your website optimized for mobile responsiveness will increase visitor engagement. Each web design created is mobile friendly.
Tablet
Tablet web design is considered as mobile but has a large enough screen to have some of the elements of a desktop as well. We build every website with the tablet view for your end visitors.
Users expect a website to load under 2 seconds

47%

47%

User spend more time on websites that have videos

88%

88%

Companies without a call to action on homepage

70%

70%

Mobile searches either call or visit within 24 hours

88%

88%
Website Design and Development FAQ's
Frequently Asked Questions
What is the process of starting a new website design project?
Website Design is a 9-step process that includes the following:
Gather Requirement
Create Design/Wireframe
Create Website Content
Development & Testing
Sending Test Url to Customer
First Round of Revisions
Second Round of Revisions
Final Approval of Website
Website Goes Live
See the section "Stages of The Website Project"
How long does a website take to complete?
All websites vary in size and type. For the most common websites, 30-45 days is standard. For more detail and complex websites are up to 60 days. 
What is the pricing for a new website?
A typical website is between $3,000 – $25,000. This all depends on the type of website your company needs.
We do have landing pages that start at $750.
How do I know my website needs an update or redesign?
If your website isn't bringing in the results you'd like, it could be time for a redesign. Signs that an update is due include outdated content, slow page loading speed, poor user experience, and an inadequate mobile experience.
Updating your website with a sleek design, features and SEO will help ensure your website stays informative and engaging to users.
What to Provide When Designing a Website
When it comes to designing a website, the amount of detail you provide to your designer will depend on the outcome of the companies specific goals. Every website must have a design brief and a list of desired pages.
However, for larger and more complex website, you may need to provide a much more detailed business and marketing plan, as well as any graphics and images you want to use for companies branding. It's important to communicate with your representative clearly to ensure your website meets your expectations.
How to Choose the Platform for Building a Website
When it comes to starting the website build, choosing the right platform is very important. With so many options, it can be overwhelming to decide which one is best for your website needs. Some of the most popular platforms include WordPress, Squarespace, Wix, Spotify and Drupal. Each platform does have its own strengths and weaknesses.
For example, WordPress is very popular and mostly know,  great for managing content and blogs. Squarespace is used mostly for creating simple portfolio sites for artist and photographers. Wix has an intuitive interface for designing sites quickly with their drag and drop but not so great with SEO. Drupal works great for large-scale enterprise websites. It's important to carefully consider your goals and requirements before selecting a platform.
Click here for large scale and app building websites. 
Custom Vs. Template Website Design - What's Best?
We offer a mix of both custom and template website designs to our clients.
While templates are great for quickly creating a beautiful website, custom websites can be tailored more specifically to your individual needs, providing more flexibility and customization.
Ultimately, the decision between custom or template design depends on your unique requirements and budget.
How many revisions are included?
We offer two rounds of revisions at a minimum for any website build. We work with all of our clients needs and won't rest until they are happy with the results we bring. 
Is training included after the website is launched?
Yes! Training and support are included in most website design packages.
After you have launched your website, our team will provide you with training resources and guidance to show you how to manage your new website.
Additionally, we'll be there for ongoing maintenance and support if needed.
Do I own the website and all of the content after launch?
Yes, you will own the website and all of the content after launch. If a designer builds a website on your behalf, you own all of the content, images, and coding that they create as well as the finished product.
It's important to have a formal written agreement outlining ownership rights before beginning any website design or website development project.