Online Presence Articles
Your Digital Authority Newsletters
Your online presence is extremely important for business owners to make an impression in today's world of technology. Social Ubiquity will continue to produce articles to educate and inform of the leading topics and trends to improve your company's website.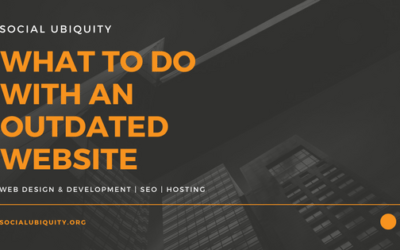 What can an outdated website do to your business professional profile? Business owners are consistently investing money into their companies physical aspects as in hardware, furniture, office remodeling, company vehicles, and training. One area that companies are not...
read more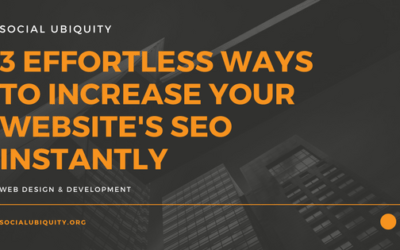 3 Simple Tips To Increase SEO Instantly Looking for way to increase SEO instantly could be overwhelming. There is many factors that you must follow to get to know and understand Search Engine Optimization to increase organic visitors for FREE. Here is a quick check...
read more
Align Your Online Presence with Your Business Goals
We specialize and have a passion for software, Social Ubiquity provides services and information to small and medium business from all over. 
Unsure where your website stands as of now. Click on these links and check your company website. 
If you like us to run a report for you. Go to our contact page and send us your URL and choose the option to run a web report. A web report will be sent to you within 24 hours with a detail list from us. Explaining what must be done to get your company website up to date with industry norms. 
Let's Connect and Start Aliging Your Online Presence With Your Business Goals