Plumbing Digital Marketing
Plumbing businesses have unique digital marketing needs. With the right strategies, seen today, you can use digital platforms to reach both new audiences and existing customers.
Here, learn how to recognize and capitalize on the best digital marketing opportunities for your plumbing company.
Tailored internet marketing strategy for plumbers crafted to meet your unique needs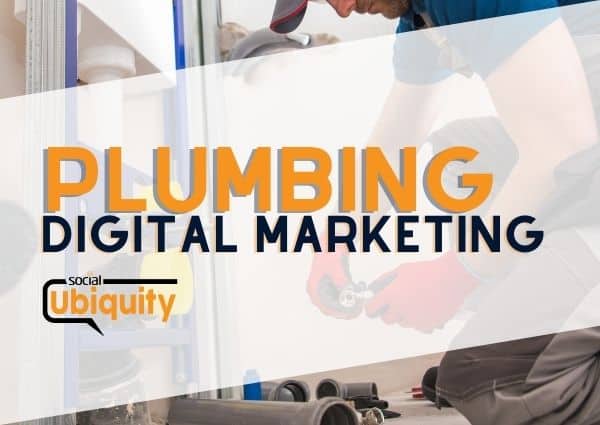 Invest in Digital Marketing
Make Sure the Right Customers Find You With Digital Marketing Solutions for Plumbers. In the plumbing industry, having a tailored marketing strategy is integral for success. That's why investing in a plumber digital marketing company, such as Social Ubiquity, can be key to a plumbing business's successful promotion and growth.
Our experienced team can evaluate your current digital footprint and develop a custom marketing strategy to maximize your reach and increase the number of customers and service calls. With our help, you can create and implement an effective digital campaign for your plumbing business that will generate more leads and grow your brand.

Take advantage of local SEO techniques
Local SEO is one of the most effective digital marketing tactics for plumbing service providers. By optimizing your website content with location keywords, you can make sure that people searching in your area come across your business first.
Prioritizing local search engine optimization also means improving visibility on platforms like Google Maps and other online directories – which potential customers will look to before setting an appointment with a plumber.

Make use of online review platforms
Reviews are a vital part of any plumbing business, so don't forget to ask customers to leave reviews on popular websites like Yelp and Google.
Reviews allow potential customers to get an insight into the quality of your service, as well as what other people have experienced when working with you.
Ensuring that all your customer reviews are positive is an important part of building trust with new customers – be sure to respond promptly to both good and bad feedback.

Employ pay-per-click advertising tactics
Pay-per-click advertising, or PPC, is an effective way to get your plumbing services in front of the right people. Platforms like Google Ads offer budget-friendly solutions that allow you to target users based on their search queries and location.
PPC campaigns can be remarkably more cost-effective than traditional marketing strategies, as you only pay for clicks which lead to actions from potential customers.
By focusing your ads on users who may need plumbing services in your local area, you can drastically increase the reach of your business.
Importance of Having an Online Presence
At Social Ubiquity, we understand the importance of time-sensitive digital marketing for plumbing businesses.
We take deadlines seriously and always complete our projects within the given frame. With timely delivery and an effective marketing plan, our clients can rest assured that they will get maximum benefits!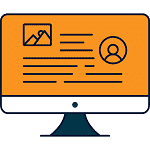 Website Design and Development
If you're looking to build your plumbing business with digital marketing, we're here to help. Our experienced web designers can create or revamp any website quickly and efficiently, leaving you with a fast-loading, user-friendly site that has optimized calls-to-action that drive conversions. We combine our digital expertise with tried and tested strategies to deliver tailored solutions that will help plumbers reach their marketing goals.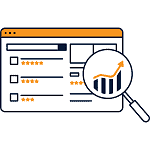 SEO-Search Engine Optimization
Are you a plumbing business looking to stand out from the competition? Social Ubiquity's plumber digital marketing team can get your company in front of potential customers by optimizing your SEO strategy. Our experts will audit your website, detect areas for improvement and make tailored suggestions on how to increase your visibility in search engines. Get the best results for your business – work with our experienced digital marketers today!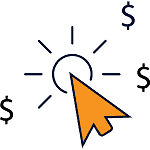 Plumbing Pay Per Click
Plumbing marketing digital experts at Social Ubiquity help you generate leads through effective pay-per-click (PPC) advertising. Our PPC ads drive targeted traffic that is more likely to convert into business. Our specialists have the expertise to run a successful PPC campaign and ensure that your investment reaps maximum benefits. With the help of Social Ubiquity's plumber digital marketing team, you can make sure that your plumbing services get the attention they deserve.
Reach out to our expert team 
Connect with a Plumbing Digitial
Marketing Specialist 
We offer plumbing businesses innovative digital marketing campaigns that produce great conversion results. Our strategies are based on your needs, allowing us to provide tailored solutions for your business's particular goals and objectives.
We can help you build a strong presence online with expert website design services, smart SEO copywriting, and well-executed social media campaigns.
With a keen understanding of digital analytics, our team of experienced professionals will create a comprehensive plan to ensure a successful digital marketing campaign for your business.