Bail Bonds SEO
Looking to get some impressive results through bail bonds SEO? Our SEO experts are dedicated to moving your agency to the first page of Google through SEO techniques.
TAKE YOUR BAIL BONDS AGENCY TO THE NEXT LEVEL WITH SEO
Here is what we can do for your Bail Bonds Agency
We are not here to fill you up with what you want to hear to land gain your business. Honesty is the best policy. SEO is a vital part of your Bail Bonds Agency's longevity. Bail Bonds SEO will keep your business thriving. There are many moving parts when it comes to SEO.

Bail Bonds SEO Management
On and Off page-SEO, Content Marketing, Monitoring, and Reporting.

Local SEO for Bail Bonds Industry
Where the business will thrive and dominate the local listings. Increasing credibility with a first-page listing turns in a higher conversion rate.

First page of Google SERPS
This is the most important part when it comes to optimizing a company website. Search Engines drive 300% more traffic to your website than Social Media.
Designing A Bail Bond SEO Strategy Plan With The Experts
Building an effective SEO campaign for any bail bonds business starts with keyword research to identify the most relevant and high-traffic keywords in the bail bonds industry.
Next is to optimize the website with the correct amount of keywords, and on-page links.
A mobile responsive website and keeping it mobile-friendly for all visitors is extremely important. The next important factor is the loading speed.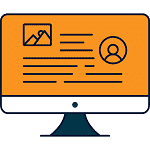 Website Design and Development
When designing a bail bonds website, it's extremely important to keep the website simple and easy to use and navigate. Use clearly written content, and make sure your contact information is displayed throughout. Consider incorporating a chat feature and forms for potential clients to contact you. Additionally, make sure your website is mobile-friendly, as many people may be searching for bail bond services on their smartphones.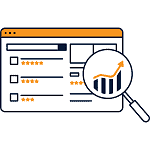 SEO-Search Engine Optimization
To create a successful bail bonds SEO campaign, start by researching relevant keywords and optimizing your website with those keywords.
Plan a high-quality link-building strategy to build authoritativeness and credibility. Content is king and will have to connect to your visitors who are looking for a reputable bail bonds agency like yours. Therefore, connect with a digital marketing specialist who has experience with SEO for bail bonds.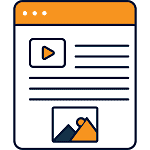 Bail Bonds Content Marketing
The best bail bonds content marketing plan should include creating informative blog posts, engaging social media content, and informative videos. Building trust with your audience will determine the value of the content you provide them.
Ranking with search engines for the content you write will be determined by the SEO techniques used. This will be the right headers, breaking up paragraphs, and implementing the correct amount of keywords.
Reach out to our expert team 
Connect with a Bail Bonds Business
Marketing Specialist 
Choosing the right marketing specialist for your bail bonds agency will come down to experience and industry knowledge. Someone who has a proven track record with search engine optimization and marketing.
Elements to consider are communication skills and pricing for the services they offer. Never go cheap or you will pay twice. Quality service for your business goals is an investment and not an expense.
Ask for references and some examples of their work in design and SEO before making any buying decision.